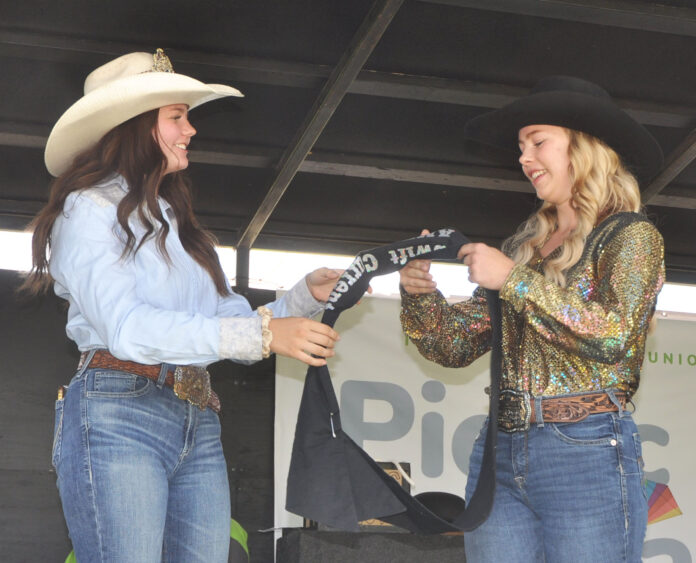 The official crowning of 2023 Frontier Days Ambassador Emma Brost took place on the entertainment stage during Picnic in the Park in Swift Current, June 4.
The 2022 Frontier Days Ambassador Ashlee Waldner handed over the ambassador crown and sash to Brost.
Waldner was presented with a $2,000 scholarship towards her studies this fall at the University of Saskatchewan.
Brost is in her Grade 12 year at Gull Lake School. Her family runs a purebred black and red Angus operation. She has been a member of the 4-H beef project for nine years, which offered her with opportunities in public speaking, travel and building community relationships. She creates handmade clothing items for her own small business, The Wild Lilac. Agriculture plays an important role in her life and she wants to positively advocate for the industry during her ambassador term.
The Frontier Days Ambassador program was launched in 2014 and provides an opportunity for youth to represent the Swift Current Ag & Ex and promote Frontier Days.