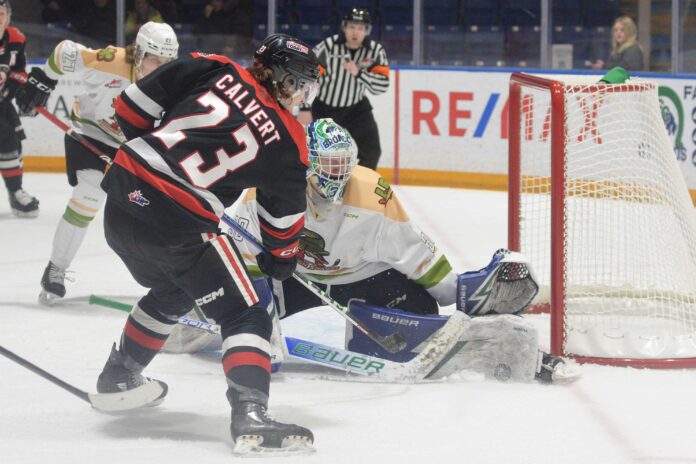 The Lake Diefenbaker Slough Sharks snapped a five-game losing streak with a 4-0 win over the visiting Moose Jaw Warriors.
Reid Dyck made 31 saves to lead the Slough Sharks to the win with his second Western Hockey League shutout.
Caleb Wyrostok and Josh Filmon each finished with two goals and one assist as the Slough Sharks moved into seventh spot in the Eastern Conference with a 26-27-1-2 record.
The Slough Sharks were out for blood in the opening moments as Wyrostok connected for two goals in the opening 3:20. He scored on a picture-perfect backhand deke only 30 seconds into regulation and then found the top corner from the high slot on the next shift for his 20th goal of the season.
Filmon scored twice into an empty net over the final 3:27 to his increase his goal total to 37 on the season.
Jackson Unger took the loss with 23 saves on 25 shots to fall to 9-13-0-0.
The Slough Sharks will visit the Medicine Hat Tigers on Tuesday.