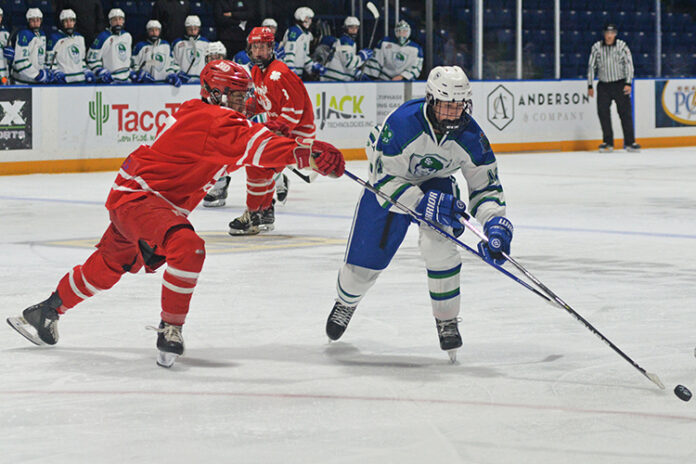 Cobe Perlinger scored a natural hat trick in the third period to lift the Swift Current Home Hardware Legionnaires to a 7-1 win over the visiting Notre Dame Hounds on Tuesday.
The Kindersley product now has 20 goals in 37 games during his rookie season in Swift Current.
Hudson Darby scored twice, while Campbell Pinsonneault and Mason Osinski also scored. Parker Rondeau registered three assists, Rylan Williams had a pair, and Eric Hoiness, Keelan Mansuy, and Wesley Olson added single helpers.
Berney Weston made 37 saves to lead the Legionnaires to victory.
Wyatt Davis replied for the Hounds, while Mariko Bercier made 22 saves on 29 shots in the loss.
The Legionnaires remain in third spot in the Saskatchewan Male AAA Hockey League with a 24-10-0-3 record. The Hounds fell to 20-10-0-4.The Legionnaires will visit the Moose Jaw Warriors on Friday.