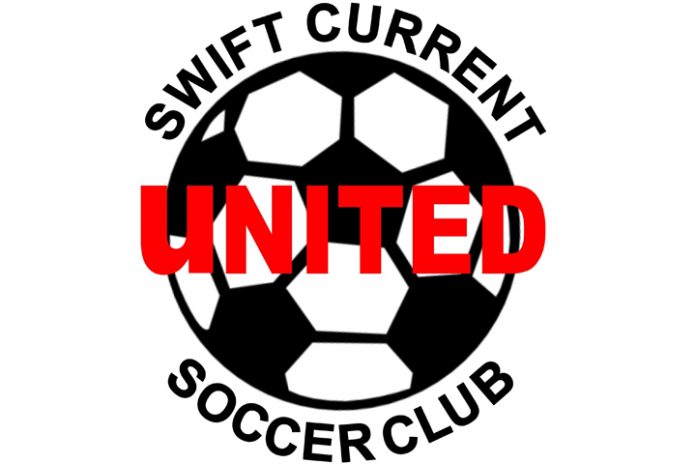 Four Swift Current United Soccer Club teams took part in the Saskatchewan Soccer Association 6v6 Indoor Youth Provincial Championships.
The United U16 girls were among six teams chasing provincial supremacy and advanced all the way to the championship match to bring home silver medals.
They opened their tournament Friday evening against the Aurora Majestic and won 4-2, led by a hat trick from MJ Anderson. They faced the Lloydminster Drillers on Saturday morning and tied 2-2. The U16 United Girls wrapped up the round robin Saturday evening against the Saskatoon SUSC Hawks and tied that match 1-1.
They took on Saskatoon Hollandia on Sunday morning in the semi-final and Montana Adair scored her second goal of the game in overtime to secure a 2-1 win. They rematched with the SUSC Hawks in the gold medal match and lost 2-0 to place second.
The U14 United Girls competed in a 12-team field at Provincials and just missed the playoffs with a 2-1 record.
They opened their tournament against Yorkton on Friday with a 2-0 loss. They took on the Saskatoon Aurora Storm on Saturday morning and won 1-0. The U14 Girls wrapped up the round robin on Saturday evening against the Saskatoon SUSC Vipers with a 1-0 victory.
The U14 Boys were amongst 10 teams in action in Saskatoon and tied twice and lost once in their round robin games.
They tied Melfort International 1-1 on Friday to open the tournament. Saturday, they lost 5-0 to the Saskatoon SUSC Reds and then finished their season with a 3-3 draw against the Saskatoon Eastside Reds
The U16 Boys were one of 10 teams at Provincials and finished with a 1-2 record. They suffered a 5-0 loss to the Humboldt Hurricanes on Friday evening. They answered back with a 3-0 win over Regina's FCR Royals but then lost 5-1 to the Kindersley Storm to conclude the tournament.
The United U18 Girls will be in Regina next weekend for the 8v8 Premier Provincial Championships.