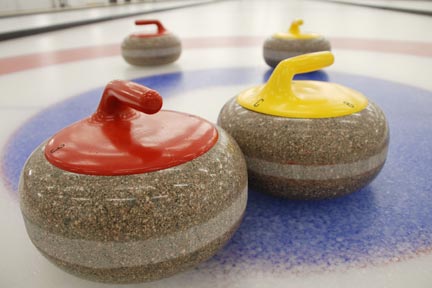 The Swift Current Curling Club – Innovation Credit Union Super League completed its 10th week of action on Dec. 15 with five games in the 12-team league. The Chinook Golf Course continues to lead the standings with a 9-1 record after another win on Thursday.
December 15 results:
Team Oakman defeated Subway; Techmation Control defeated Team Kesslering; Chinook Golf Course defeated ACT Swift Sliders; SWT defeated Swift Plumbing & Heating; Team Ross defeated Big Guns Wireline Service.
December 22 schedule:
SWT vs ACT Swift Sliders; Big Guns Wireline Service vs Swift Pumbing & Heating; First Avenue Dental vs Techmation Control; Chinook Golf Course vs Team Oakman; Subway vs Team Ross; Team Kesslering vs Team Elingson.
Standings (as of December 15)
1 – Chinook Golf Course 9-1-0
2 – First Avenue Dental 8-1-0
3 – Techmation Control 6-3-0
4 – Big Guns Wireline Services 6–3-0
5 – Subway 6-3-0
6 – Team Oakman 5-5-0
7 – Swift Plumbing & Heating 4-6-0
8 – Team Ross 4–6-0
9 – ACT Sliders 4-6-0
10 – Team Kesslering 3-7-0
11 – SWT 2–8-0
12 – Team Ellingson 0-7-0