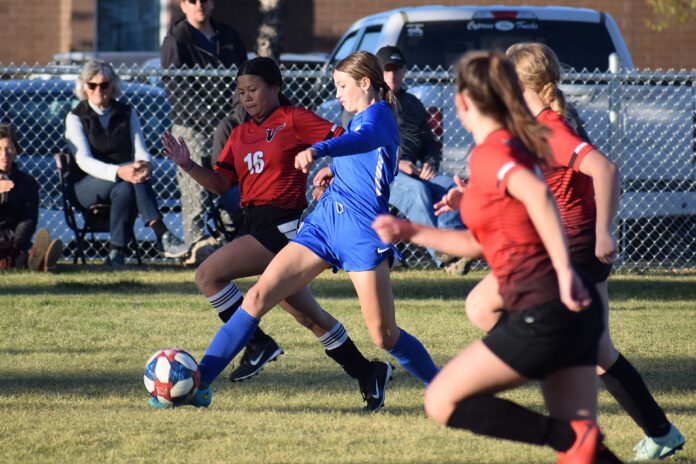 The Swift Current Comp. Ardens soccer team wrapped up an unbeaten regular season with a 12-1 win over the visiting Moose Jaw Vanier Spirits on Thursday.
Grade 12 striker Jaycee Berggren led the Ardens with three goals and three assists, while rookie striker Navy Louma added three goals of her own.
Olami Akinfiresoye played 45 scoreless minutes in goal and added a goal and an assist in the second half. Fullback Addison Allen also registered a goal and an assist.
Tenille Willows, Lauren Hanson, Rachel Noble, and Raya Lamontagne also scored. Dani Meyer and Charlotte Kochan chipped in assists.
The Ardens (5-0) now have a bye until the Moose Jaw High School Girls Soccer League semi-final on Oct. 15.