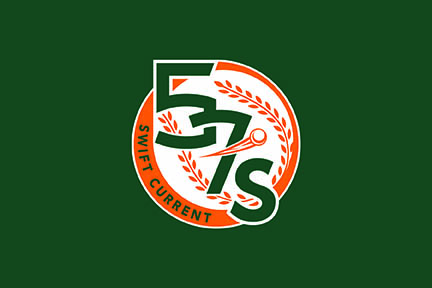 The Swift Current 18A AAA 57's allowed 12 runs in the sixth inning to lose their Saskatchewan Premier Baseball League season opener 15-5 to the host Saskatoon Giants on Monday.
The 57's had led 1-0 and 4-1 before the Giants walked off the game with a 12-run inning. 16 Giants batters came to the plate as they hit six singles, one double, and took advantage of three walks, one hit by pitch, and one error.
The 57's took the lead when Evan Kobley walked with the bases loaded to bring home Connor Choo-Foo in the first inning. They regained the lead in the third inning when Tyler Olfert singled home Rydell Adair and Riley Bowers scored on a wild pitch. Swift Current added to their lead in the fourth inning when Ethan Bailey scored on a fielder's choice on a Carson Rokochy groundout.
Bailey singled twice and scored twice to lead the 57's, who were held to six hits.
Rylan Hildebrand made the start and left with the lead after holding the Giants to three hits, two walks, and three runs while striking out two over four innings.
Nik Bantle led the Giants with three hits, five runs batted in, and two runs scored.
The 57's will play their season opener on Saturday when the South East Twins visit for a double header beginning at 1 p.m. at Mitchell Field. They will also host the Regina Athletics for a double header on Sunday at 1 p.m.