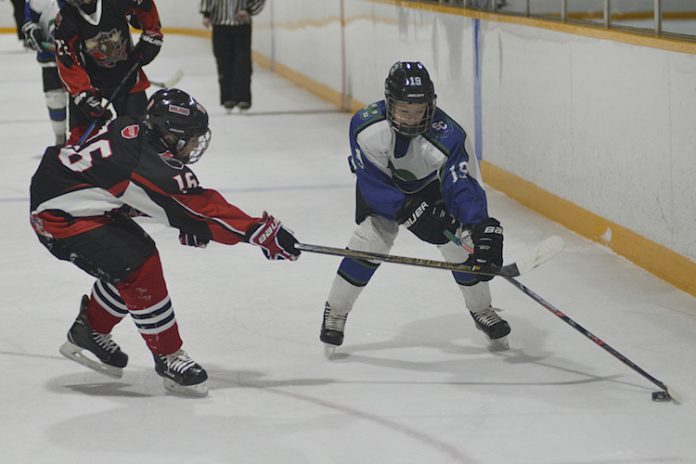 The Swift Current Southwest Terminal Broncos concluded a dominant South Sask Peewee AA Hockey League regular season with a 10-0 win over the visiting Moose Jaw Warriors Wednesday.
The Broncos got goals from seven different skaters and a shutout in goal from Hunter Arntsen to finish the regular season with a 24-1-0 record.
Captain Jayden Jessiman led the Broncos with four goals, while Dayne Feicht registered a goal and three assists.
Kalan Lind added a goal and two assists as he finished the season with 57 goals and 37 assists to lead the league in scoring.
Rohan Priebe, Brady Wilson, and Daniel Ganert each added a goal and an assist. Rylan Williams also scored, while Keynan Cairns and Kane Klassen chipped in single helpers.
The Broncos will have a bye into the second round of the league playoffs.