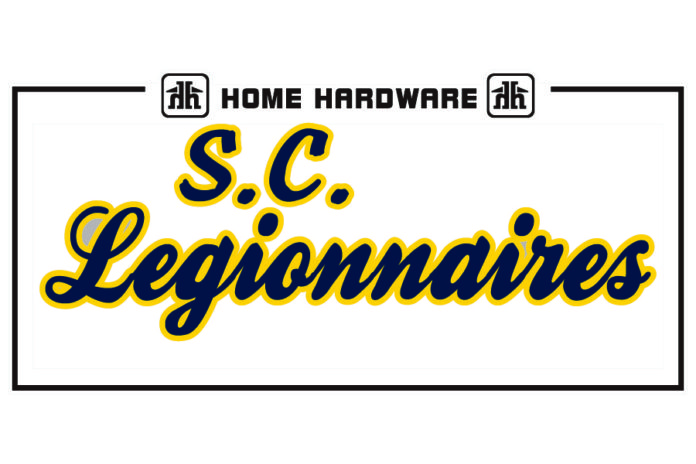 The Swift Current Home Hardware Legionnaires were unable to make any advances on a playoff spot when they suffered two lopsided losses to the host Saskatoon Blazers this week.
Wednesday, the Legionnaires lost 8-2 to the Saskatoon Blazers in Outlook. Matt Ripplinger and Carter Herman scored with an assist from Carter Cormier.
Brayden Schenstead took the loss with six saves on 10 shots over 20 minutes. Liam Ernst made 30 saves on 34 shots over 40 minutes of work.
Eric Kahl made 22 saves for the Contacts, who got goals from seven different players.
Thursday, the Legionnaires allowed the opening six goals in a 7-2 loss to the host Blazers. Gavin Granger and Brendan Quinn-Lagria scored in the third period. Ripplinger assisted on both goals, while Nick Smolinski added a single helper. Ernst made 44 saves in the loss.
Roger McQueen led the Blazers with three goals and one assist. Alex Garrett made 22 saves in the win.
The Legionnaires remain one point out of playoff spot behind the Battlefords Stars, who also hold two games in hand.
The Legionnaires will conclude the regular season on Monday afternoon when they visit the Warman Wildcats. The Stars will visit the Warman Wildcats on Sunday and then host the Tisdale Trojans for two games next weekend.