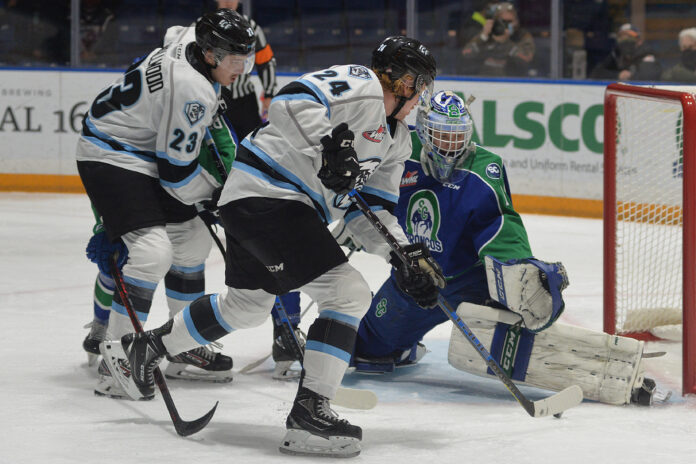 The Swift Current Broncos gave the CHL's top ranked team everything they could handle in a 4-3 loss to the visiting Winnipeg Ice on Friday.
The Broncos tied the game twice before eventually losing on a late power play goal.
The Ice took control of the game with first period goals from Mikey Milne, his 15th of the season, and Jakin Smallwood. The second goal was kicked in from the hash marks and challenged for offside unsuccessfully.
The Broncos pulled even in the second period on goals from Josh Davies and Sam McGinley. Davies scored on a two-on-one after outwaiting the goalie for his fifth goal of the season. McGinley found the top of the open net from the right face-off circle late in a power play for his second of the season. The Ice took the lead back with 17.9 seconds remaining in the middle stanza when they picked the Broncos apart while shorthanded and Connor McClennon scored on the breakaway.
The Broncos tied the game again in the third period when Raphael Pelletier fired home his fifth goal from the high slot. The Ice got a late power play and capitalized with a Matthew Savoie goal to seal the win.
Isaac Poulter took the loss with 25 saves to fall to 4–5-1-1.Gage Alexander improved to 9-1-0-0 with 21 saves.
The Broncos fell to 5-9-2-1 with their second straight loss. Winnipeg improved to 17-1-0-0 to lead the WHL.
The Broncos will conclude a six-game home stand on Saturday when they host the Saskatoon Blades.