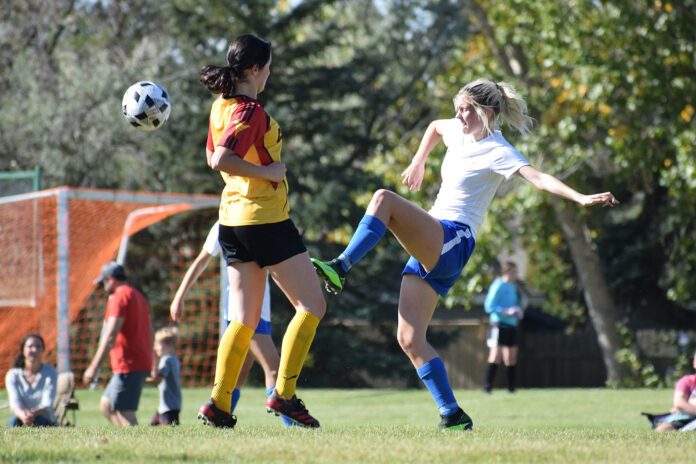 The Swift Current Comp. Ardens locked up top spot in the Moose Jaw High School Soccer League regular season with a shutout win on Saturday.
The Ardens were held to a 1-0 lead after halftime before breaking things open with five goals in the second half.
Captain Bryn Haubrich led the Ardens with two goals and one assist. Striker Jaycee Berggren added a goal and an assist. Tenille Willows, Olivia Koebel, and Dani Meyer also found the back of the net, while Heidi Spetz chipped in a single helper. Olami Akinfiresoye earned her second straight shutout in goal.
The Ardens are slated to host the Moose Jaw AE Peacock Tornadoes on Wednesday at 4:30 p.m. at Irwin Field.