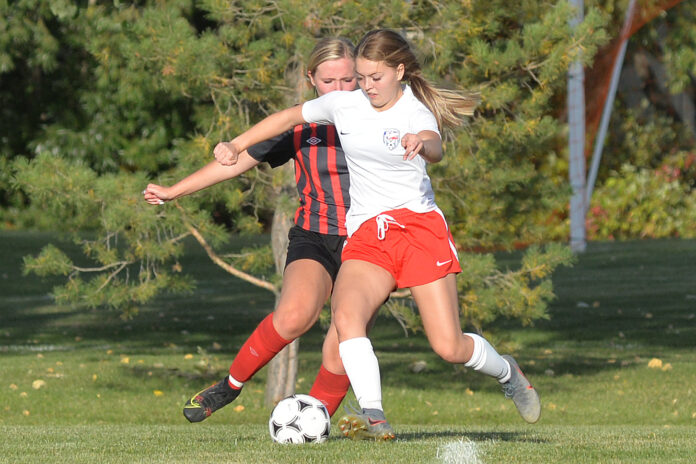 The Swift Current Comp. Ardens continued their offensive onslaught on the Moose Jaw High School Girls Soccer League with an 11-0 win over the Weyburn Eagles on Tuesday.
Grade 11 striker Jaycee Berggren scored five goals to help the Ardens improve to 4-0 on the campaign. Rookie midfielder Dani Meyer scored her first career goal and added four assists, while captain Bryn Haubrich finished with one goal and three assists.
Ally Metke, Olivia Koebel, Hailey Klimm, and Addison Allen also found the back of the net. Nalani Chan picked up a pair of assists from her fullback position and Rachel Noble added a single helper. Rookie Olami Akinfiresoye earned the clean sheet in her first appearance in goal for the Ardens.
The Ardens will head back to Moose Jaw on Saturday to face the Central Cyclones.