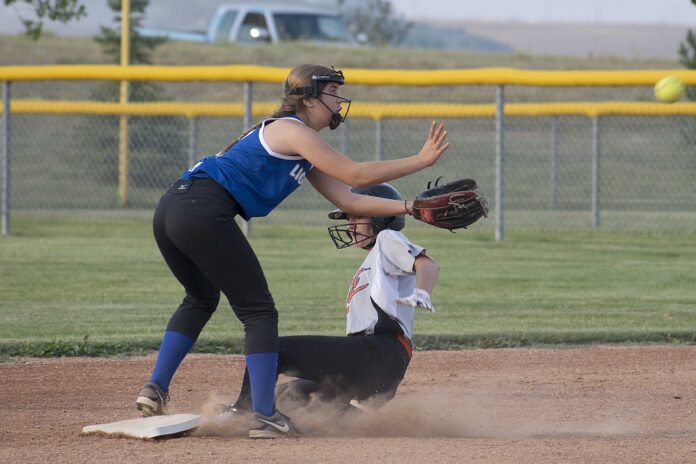 The Swift Current U14 Sonic wrapped up their exhibition/tournament schedule Wednesday night with a 24-1 win over the Gravelbourg Lightning at the Swift Current Recreation Complex.
The Sonic got off to a fast start in their final tune-up before heading to Regina for the Softball Saskatchewan U14 South Open Tournament. All 11 Sonic players finished with at least one hit. Abbey Arntsen hit a three-run homerun to lead the Sonic offense. She also hit a single and got on base with a walk. Brynn Watts was strong at the plate with two singles and a triple. Vegas Appel and Emma Murdoch both connected for a single and a double. Bree Pavely hit two singles and got on base with a bunt.
Starting pitcher Bree Pavely was strong on the mound, giving up only one hit and no runs over four innings. Watts came in relief and held the visitors to one run over three innings.
The 13-3 Sonic play four round robin games this weekend at the provincial tournament in Regina. Their first game on Friday is against Carlyle Treaty 4 and they follow that with a game against the Estevan Elite. Saturday, the Sonic will face the Gravelbourg Lightning and the Weyburn Wild.