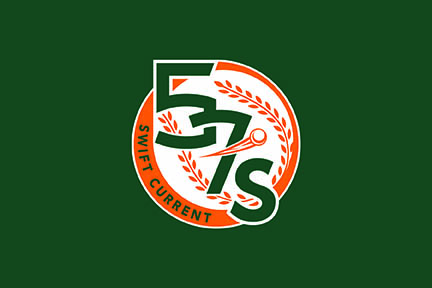 The Swift Current 57's made a semi-final appearance at the Baseball Saskatoon U11 AAA Open Tournament over the weekend.
The 57's opened the weekend with a 17-14 win over the Saskatoon Blue Jays Dirtbags when every 57's player scored at least one run. The 57's scored seven runs in the second inning, led by a home run from Dane Irwin. Taye Silberbagel, Reid Cashin, and Drew Johnson combined for the win on the mound.
The 57's lost a wild game 20-18 to the City Gardens Cardinals in their second game. They trailed 10-3 in the second inning before fighting back to take an 18-15 lead. Irwin led the offense with three runs scored, including a home run.
The 57's defeated the Saskatoon Cardinals 20-18 in extra innings in the third game. They trailed 13-9 in the final inning, but got runs from Jacoby Patzer, Finn Ostrander, Vann Deobald, and Cashin. They added runs from AJ Carnahan, Johnson, Hudson Rijvers, Patzer, and Ostrander in the extra inning. Luke Mitchell earned the win on the mound.
A tired 57's squad lost 10-4 to the Regina Expos in the semi-final on Sunday after falling behind early.
The 11U AAA 57's will return to Regina Baseball League action on August 7 when they host the Expos for a double header beginning at 1 p.m. at Sharon Hogg Field.