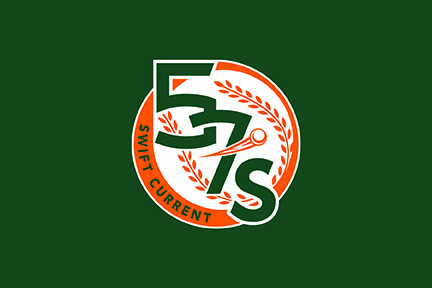 The Swift Current 18U AAA 57's dropped a pair of close road games against the host White Butte Broncos on Wednesday in the Saskatchewan Premier Baseball League.
The 57's were edged 3-2 in the opener despite a strong pitching performance from Wyatt Harkes, who allowed only five hits, one walk, and three earned runs while striking out three over six innings.
Dawson Schultz and Connor Choo-Foo both singled and scored. Rydell Adair also singled twice as the 57's were held to four hits and one walk. Ben Patenaude had the only run batted in, while Cash Arntsen stole a base.
The 57's dropped the second game 6-4. Schultz singled, walked, and scored the first two runs. Adair singled and had a sacrifice fly to pick up two RBIs. Ethan Murdoch had a two-RBI single in the final inning to cut the lead in half.
Kelsey Rokochy tripled and doubled, while Patenaude and Arntsen singled as they fell to 7-17 on the season.
The 57's will host the Moose Jaw Canucks (8-13) on Sunday for a double header beginning at 1 p.m. at Mitchell Field.