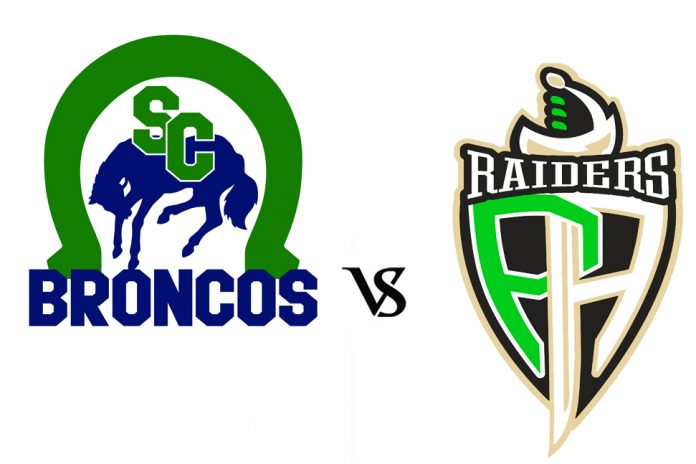 The Swift Current Broncos losing streak reached five games in a hard-fought 4-2 loss to the Prince Albert Raiders on Sunday.
The two teams played a very tight opening 40 minutes. The Broncos and Raiders traded penalty shots over a 2:25 span in the second period. Broncos forward Michael Farren earned a shorthanded penalty shot but his backhand deke was stopped by the blocker of Max Paddock. Moments later Evan Herman earned a penalty shot and his backhand deke was stopped by the left pad of Reid Dyck.
Prince Albert's Michael Horon opened the scoring with 2:35 left in the second period when his rebound effort trickled through Dyck and over the goal line for his third goal of the season.
The two teams combined for five goals in the third period. Cole Nagy tied the game for the Broncos with a power play goal. The Raiders responded quickly with a power play goal from Landon Kosior and the eventual game winner from Evan Herman.
Mathew Ward kept things interesting when he tucked a wrist shot in to cut the deficit to 3-2, but Eric Pearce scored into an empty net to close the scoring.
Dyck fell to 1-4-0-0 despite making 33 saves for the Broncos. Paddock made 35 saves to improve to 4-5-0-0 for the Raiders, who snapped a three-game losing streak to improve to 5-8-2-1.
The Broncos finished one-for-four on the power play, while the Raiders were one-for-three.
The Broncos (3-12-1-0) are off until Wednesday when they face the Saskatoon Blades at 4 p.m.