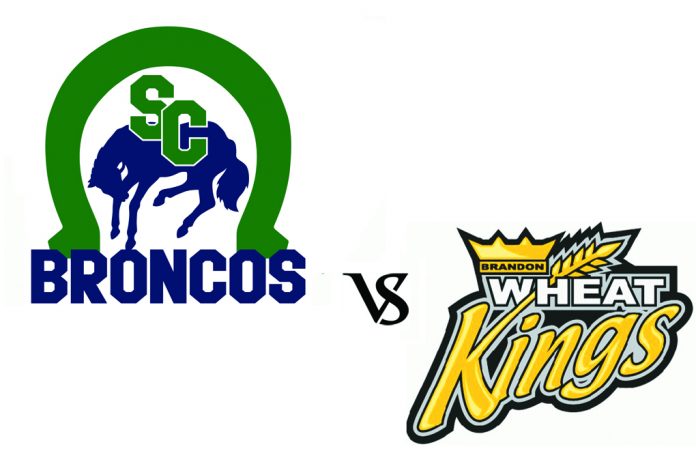 The Brandon Wheat Kings stretched their winning streak to nine games with a 4-1 victory over the Swift Current Broncos on Wednesday.
The Broncos trailed 1-0 after one period on a Nate Danielson power play goal.
The Wheat Kings doubled their lead in the second period on goals from Jake Chiasson and Tyson Zimmer. Aiden Bulych replied for the Broncos with his fifth goal of the season.
Chad Nychuk closed out the scoring with an empty net goal in the final minutes.
Isaac Poulter was outstanding in goal with 33 saves in a losing cause. Connor Ungar improved to 3-1-0-0 with 20 saves.
Brandon finished one-for-four on the power play, while the Broncos failed to capitalize on two man-advantages.
The Broncos (3-9-1-0) are back on the ice on Friday when they face the Moose Jaw Warriors at 8 p.m.