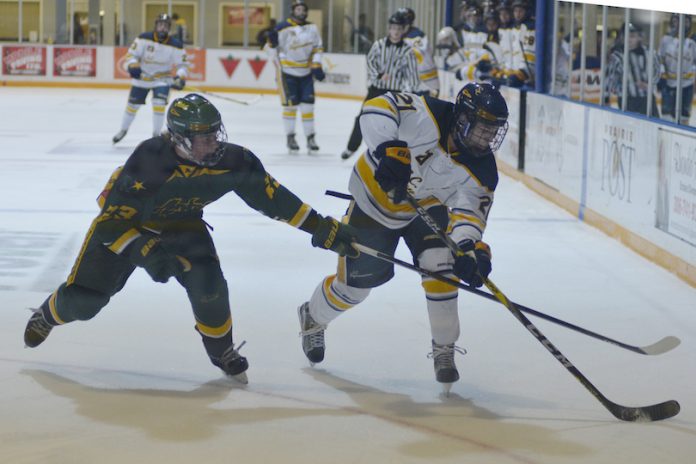 The Swift Current Home Hardware Legionnaires were unable to follow up on a two-win weekend when they lost both games to the visiting Prince Albert Mintos.
Friday, the Legionnaires had no answer for Swift Current Broncos' prospect Logan Barlage in a 6-0 loss. Barlage scored three goals and added an assist, while Cale Elder made 24 saves in the shutout for the visiting Mintos. Jacob Leicht, Kyrell Sopotyk, and Cael Zimmerman also scored for the Mintos.
Cody Levesque took the loss with 23 saves on 29 shots. The Mintos were one-for-three on the power play, while the Legionnaires failed to capitalize on four man-advantages.
Saturday, the Legionnaires led on a Hunter Lamb goal but allowed three unanswered goals in a 3-1 loss. Rin Beny picked up the only assist and Carter Woodside made 26 saves for the Legionnaires.
Austin Lamotte, Sopotyk, and Ty Mosimann all scored for the Mintos. Elder made 26 saves for the win.
The Legionnaires finished the weekend with a 13-19-0-4 record, while the Mintos improved to 20-15-0-1. They host the Regina Pat Canadians on Tuesday at 8:15 p.m. at the Credit Union iplex.