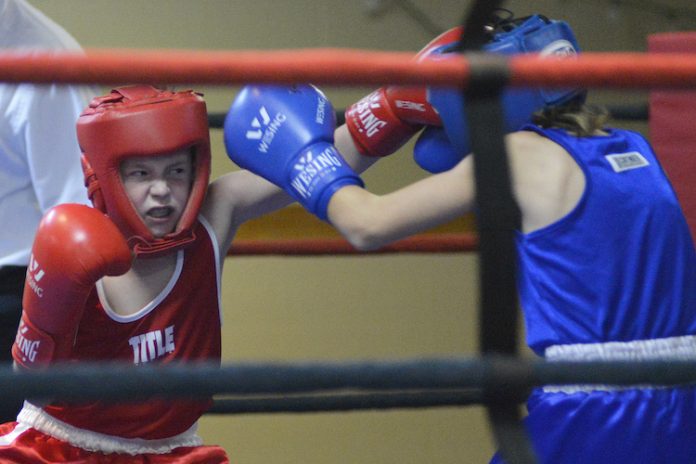 Olympic style boxing will return to the Southwest when the Sandhills Boxing Club hosts the second annual Layne Langridge Memorial Fight Night on February 11.
The club is trying to follow up on a very successful boxing debut in Leader in November of 2015 and coach Kennith Blohm hopes to have 10 bouts this time around.
Blohm said that he currently has 10-15 boxers in the club working out, including one young man and two registered youths that are competing.
"I don't have a whole lot of fighters this year, but the town is raving for it, they can't wait for the event. We will put on as many [bouts] as we can and put on a great show," said Blohm.
The event made its debut in 2015 with a packed house, plenty of local boxers, and some outstanding action inside the squared circle.
"Last year was a huge success all the way around, it really was," said Blohm. "We actually received a letter from the Saskatchewan Boxing president. In the letter it stated how we great we did and that we are an example for all other clubs putting on shows. That's how great it was. We are looking to put on another great show like last year, even better if we can. There is always room to improve."
The fight night will be held again in the Leader Community Hall with action getting underway at 7 p.m. Tickets are $20 and are available at the Sandhills Boxing Club, Scotts Fine Foods, Leader Esso, and Dirk Family Pharmacy.
Blohm also noted that they would be sad to not have the Grasslands Boxing Club there after the sudden passing of his former coach and mentor Mike Kucik last year.