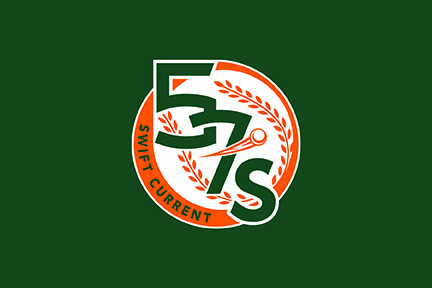 The Swift Current 18U AAA 57's saw their Saskatchewan Premier Baseball League season come to an end with a 9-6 loss to the host Moose Jaw Canucks on Tuesday.
The Canucks scored six runs in the third inning to erase a 3-0 deficit and then added three runs in the fifth inning to put the game out of reach.
Catcher Ethan Murdoch finished off his season in fine style with a two-run home run in the third inning to give the 57's a 3-0 lead. He also walked twice, stole two bases, and scored four runs in the loss.
Carter Moberg doubled, walked twice, and finished with two runs batted in. Riley Bowers and Ben Patenaude also scored, while Rylan Hildebrand and Kelsey Rokochy had RBIs.
Rokochy took the loss as he allowed three hits, four walks, and five earned runs over three innings. Patenaude held the Canucks to three runs, only one that was earned, over three relief innings.
The 57's finished the season with a 5-8 record.