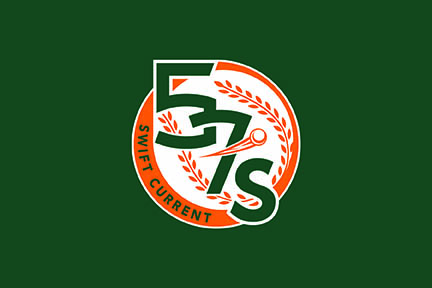 The Swift Current 18U AAA 57's scored four runs in extra innings to defeat the host Moose Jaw Canucks on Thursday.
The 57's scored twice in the eighth inning and twice in the ninth inning to defeat the Canucks 5-4. The game was scoreless through six innings before both teams scored in the seventh inning to extend the game.
Kelsey Rokochy had an outstanding start as he pitched 5.2 scoreless innings, allowing only one hit while striking out five. Wyatt Harkes pitched the final 3.1 innings to earn the win. He was charged with one run as he allowed five hits and one walk while striking out six.
Rokochy also led the 57's at the plate with a single, a double, a run scored, and a run batted in. Catcher Ethan Murdoch singled, walked, and added an RBI. Kole Giesbrecht singled and scored a pair of runs.
The 57's improved to 5-3 in the Saskatchewan Premier Baseball League, while the Canucks fell to 3-12. The 57's will be in Regina on Saturday for a double header against the Wolfpack.