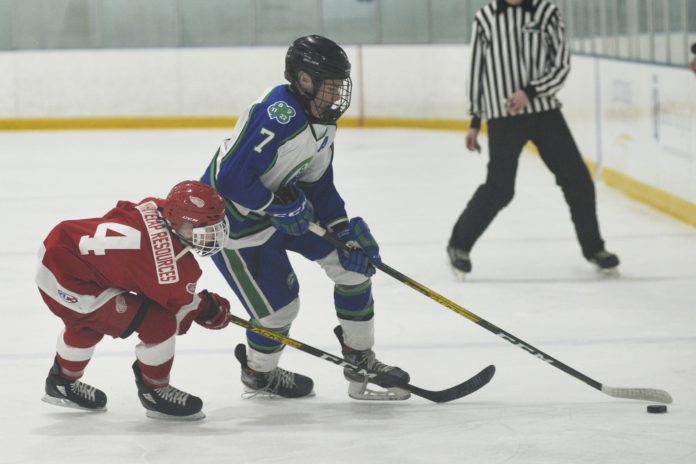 A healthy draft year was just what the doctor ordered for defenseman Carter Herman. The Swift Current native was recently drafted in the fourth round, 71st overall, by the Regina Pats in the 2020 Western Hockey League Bantam Draft.
"When I first saw it I was really happy. The Pats are a great organization, probably one of the best in the league, have had lots of really good players go through there. I am just happy to be with the organization," he said.
Like the four other Southwest skaters selected on April 22, Herman said he had trouble sleeping leading into the draft.
"I woke up early this morning. I couldn't really sleep. I had the draft on early and watched it. I was getting some nerves. Then I saw my name and the nerves kind of went away."
Herman had a dominant season on the Bantam AA Broncos blueline with 13 goals and 26 assists in 27 regular season games. He added two assists in three playoff games. It was a significant improvement from the three points he registered the previous campaign when he battled through a broken arm and a broken tailbone during his first season with the Bantam Broncos.
"Last year I battled with some injuries. I only played about 15 games and I wasn't as good last year as I wanted. I have improved lots since last year. I think just focusing and not giving up has really helped me."
The 6'1'' left-shot defenseman mystified more than a few opposition goaltenders with a heavy shot that appears WHL ready.
"I like to take care of my zone first. Whenever the opportunity is there to jump up in the rush I like to get involved in the play," he said of his playing style.
Herman realizes that he has plenty of room for improvement before he reaches the WHL.
"I think getting drafted is the easy part. Today is just one day and from here is what matters. You have to work as hard as you can to get to the next level."
Herman is still deciding where he will play his Midget hockey next season.
"I would definitely like to play as far as I can, whether that is WHL or pro or whatever it is," he said of his hockey future.
Herman was one of nine players selected by the Pats, a draft class headlined by bumber one overall selection Connor Bedard, who is the first player ever granted exceptional status to play in the WHL as a 15-year-old next season.
"I was the first defenseman they took, so I guess it's exciting," said Herman.