Home
Authors
Posts by Southwest Booster Staff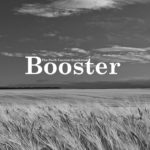 The Swift Current Southwest Booster is your best source of community news, sports and weather in Southwest Saskatchewan.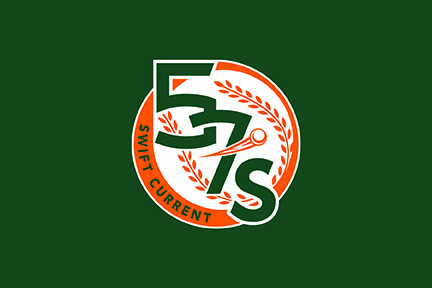 Swift Current's Minor Baseball teams will known as the 57's for the coming season, following the lead of Swift Current's Western Major Baseball League franchise in dumping the Indians team name. All Swift Current rep teams playing in the AA and AAA levels will be called the 57's, plus they will also adopt the new logo and colour schemes previously...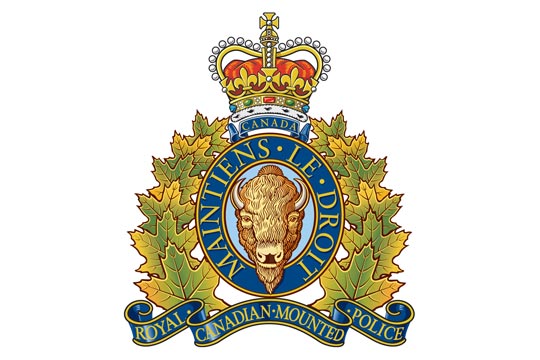 Swift Current Municipal RCMP have obtained an arrest warrant for a city man wanted in connection to the seizure of a large amount of suspected stolen property. Back on January 17, the Swift Current Municipal RCMP, with the assistance of the Swift Current Rural RCMP, executed a search warrant at #15 - 701 11th Ave. N.W. where they located the...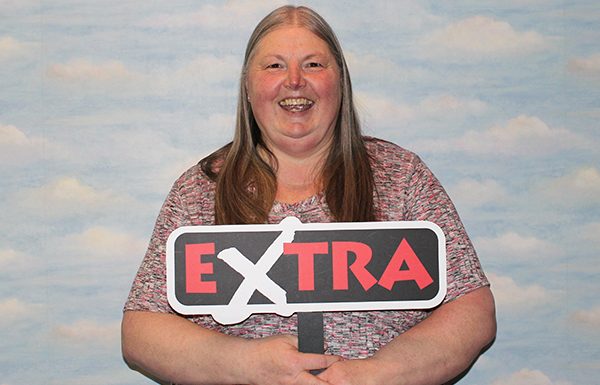 Lorna Sather from Kyle started 2017 off with a bang, winning $100,000 on a Lotto Max ticket from the December 23, 2016 drawing. She didn't immediately know she was a winner, as she had tucked the winning ticket away in her wallet. She remembered she had an unchecked ticket while buying a new ticket for an upcoming draw. "I only realized...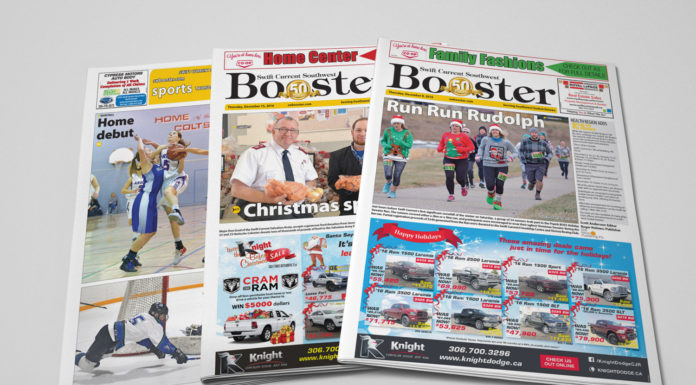 New daytime high temperatures were set in the Southwest during back to back days of unseasonably warm January weather. There were 21 new high temperature records on Wednesday, January 18, following a warm January 17 where seven new weather records were set. Maple Creek established new records on both Tuesday and Wednesday according to a weather summaries issued by Environment Canada....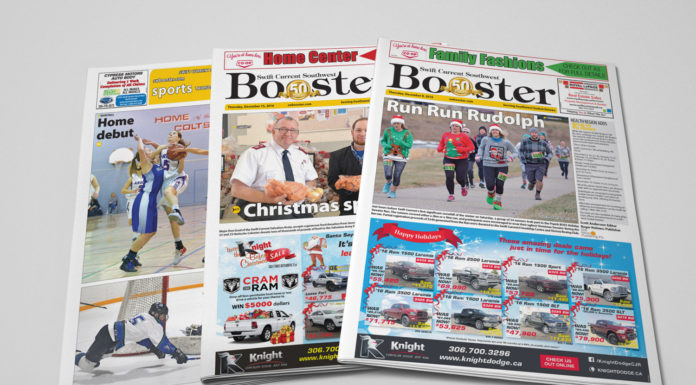 An eclectic line-up of concerts in Swift Current during the coming weeks will appeal to a wide range of musical tastes. Among the shows coming to Swift Current during January and February are: JANUARY 13 - MALANKA A few tickets are still available for tonight's Malanka - Ukrainian New Year's Celebration at Living Sky Casino. The evening boasts an authentic Ukrainian supper at...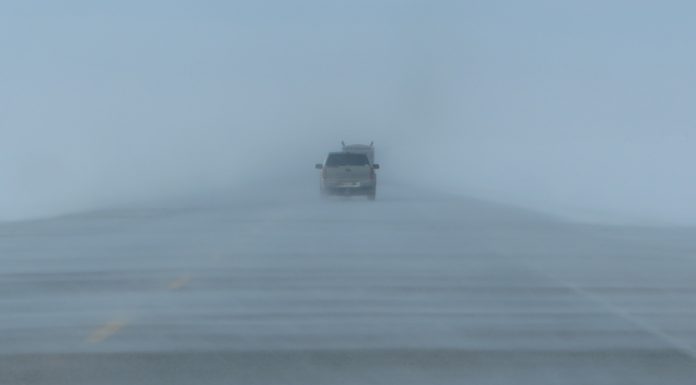 Saskatchewan RCMP are not recommending travel across the province tonight because of poor road conditions caused by high winds and blowing snow. RCMP across the province are reporting poor roadways and whiteout driving conditions throughout much of Saskatchewan tonight. They have received reports of a number of motorists in ditches in all areas of the province. In addition, the Saskatchewan Highway...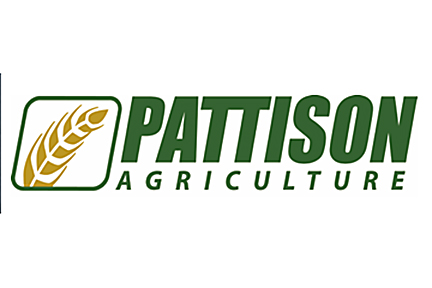 The Jim Pattison Group has announced a significant merger, with JayDee Ag Tech and Maple Farm Equipment now consolidated into a combined entity. Now operating as Pattison Agriculture, a division of the Jim Pattison Group, the consolidation merges two major prairie equipment dealerships. They boast a combined 440 employees and operate 17 locations across Saskatchewan and Manitoba. "This merger is a...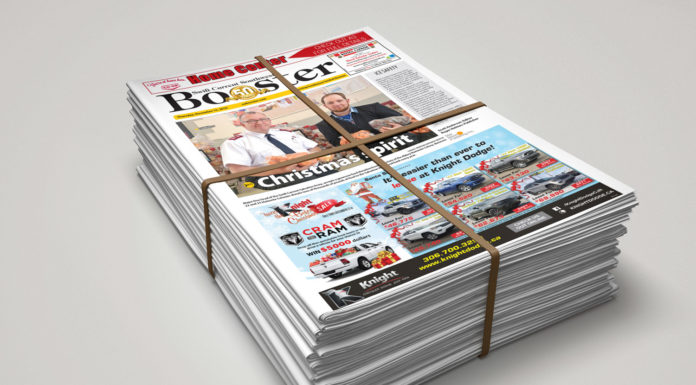 The trial of a former Swift Current Rural RCMP officer facing two federal drug trafficking charges has been tentatively rescheduled from early February to April 18-19. Michael Chachula was scheduled to begin trial proceedings on February 7 to 10, but the matter has been adjourned at the request of Chachula's new defence council. Chachula had previously entered not guilty pleas on...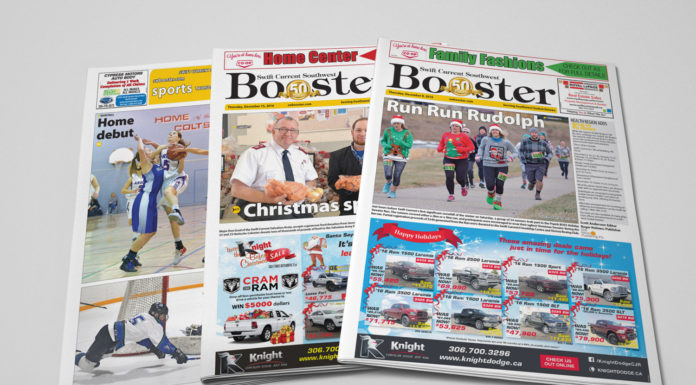 A Maple Creek man pled guilty to a pair of Wildlife Act violations in connection to an October incident where an ATV chased and ran down a pronghorn antelope with a side-by-side ATV. Jonathon Hofer, 45, was fined a total of $3,280 after pleading guilty to a charge of chasing a big game animal with a vehicle, plus a charge...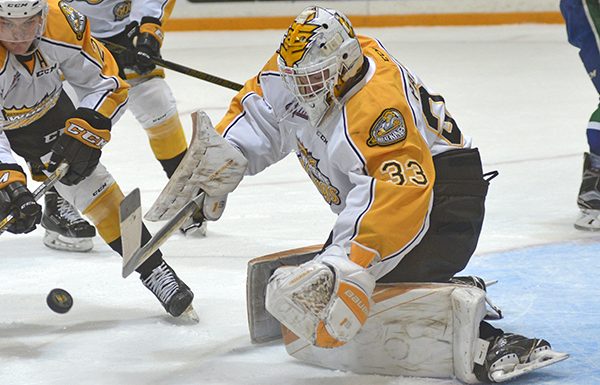 The Swift Current Broncos announced the addition of two new faces and four departing players during a hectic Western Hockey League trade deadline day. In the Broncos biggest move of deadline day, the club acquired overage goaltender Jordan Papirny and a fourth round draft pick in 2018 from the Brandon Wheat Kings in exchange for 19-year-old veteran goaltender Travis Child,...
Weather
Swift Current, Saskatchewan
broken clouds