Home
Authors
Posts by Scott Anderson
Scott Anderson is Managing Editor of the Swift Current Southwest Booster. See news happening? You can reach Scott at 306-770-2224 or boosternews@swbooster.com or on Twitter @swbooster.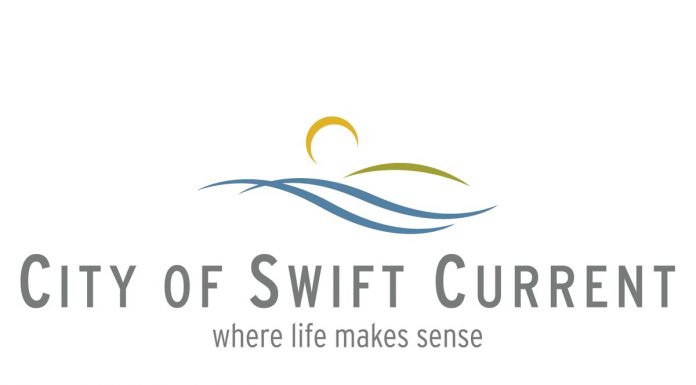 Swift Current City Council has announced they will be delivering their City Budget on February 13. Swift Current Mayor Denis Perrault confirmed at their City Council meeting on Monday that the municipal budget will be delivered on the second Monday in February. "That's the earliest this budget has ever been delivered," Perrault said. "It's all in an effort, as indicated during the...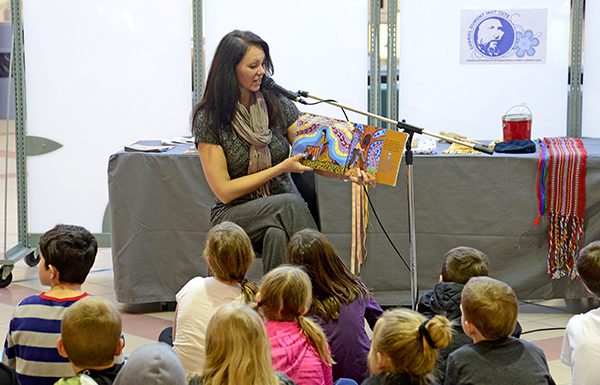 Leah Marie Dorion was invited to share a glimpse into her Metis culture as the author invited to speak during a Family Literacy Day 2017 celebration in Swift Current on January 27. Dorion conducted a series of readings to students at the Swift Current Mall this past Friday during a literacy celebration hosted by the Southwest Literacy Committee. The theme of...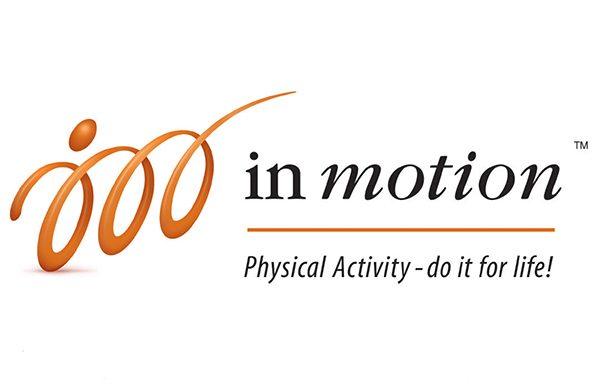 Saskatchewan residents are challenged to get active and playful in 2017, and Saskatchewan in motion is highlighting 150 ways that people can be active over the coming year. Saskatchewan In Motion is promoting 150 ways to play in celebration of Canada's 150th anniversary in 2017. The ParticipACTION 150 Play List was voted on by Canadians from coast-to-coast in late 2016...
Students will be able to take a full two year Business Diploma in Management course at the Great Plains College Swift Current Campus starting this fall. The diploma program, which specializes in business management, is a step up from the one year business certificate course the college currently offers. "This type of program is absolutely essential for our community…to keep talent...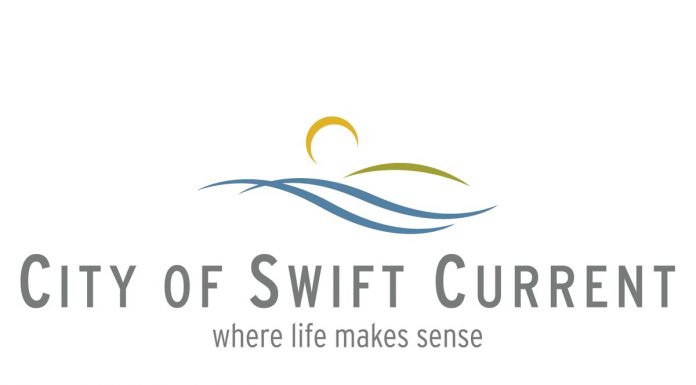 The City of Swift Current is seeking for grant support in order to tackle a pair of priority infrastructure improvements. Swift Current City Council passed motions at their January 16 meeting to seek New Building Canada Fund grant funding for both a Herbert Street multi-infrastructure rehabilitation project, and a capacity upgrade at the Wastewater Treatment Plant. In a presentation to council,...
There are many different reasons to celebrate Family Literacy Day in Swift Current on January 27. Next Friday's celebration of Family Literacy Day has a theme of Canada 150 (One Country - Together is Better). The tandem of Bula Ghosh and Andrea McCrimmon from the Southwest Literacy Committee attended the January 16 Swift Current City Council meeting in order to help...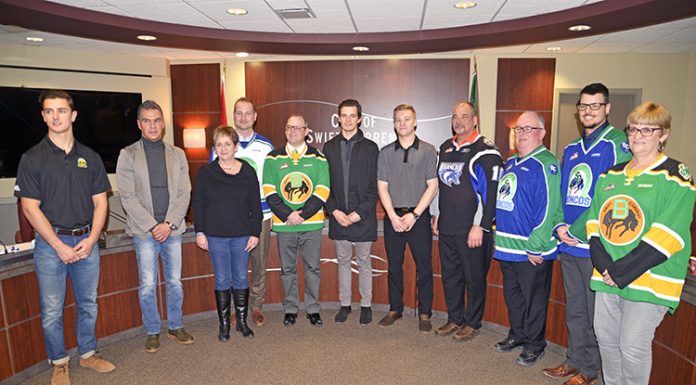 Bronco Blue was proudly on display during the Swift Current City Council meeting on January 16. All council members and administration around the council table were decked out in a selection of Bronco jerseys in recognition of their invited delegation of Swift Current Bronco representatives. The Bronco delegation was in attendance in celebration of the 50th anniversary of the Broncos franchise,...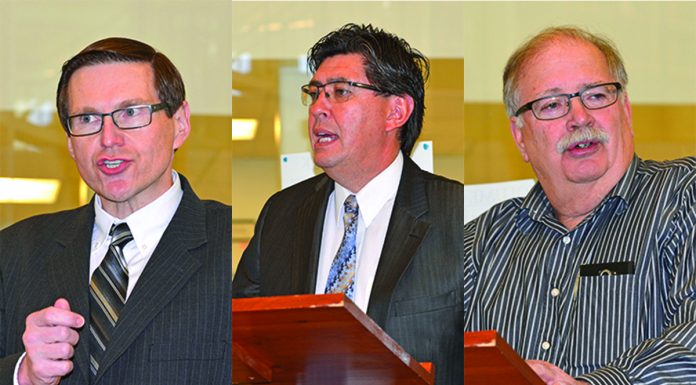 With a looming deadline of January 23 to provide feedback on the Dan Perrins K-12 Educational Governance Review Report, the Chinook Board of Education is calling on concerned individuals to quickly voice their opposition to the proposed changes. Chinook board trustees and administration held a press conference on Tuesday morning to highlight a series of concerns surrounding the potential impacts...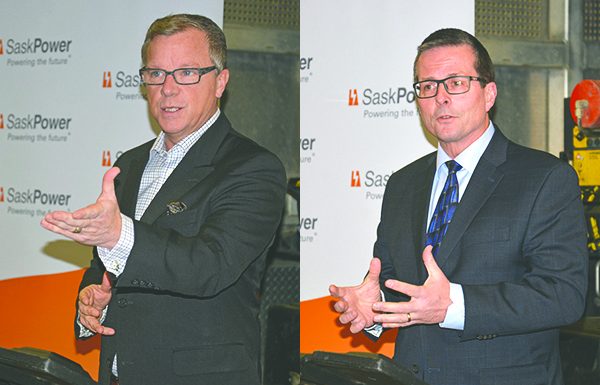 After months of behind the scenes work since the project was first announced in June 2015, the Chinook Power Station is gearing up for a spring construction start. The 350 megawatt natural gas-fired power plant, which will be located northeast of Swift Current, is scheduled to be completed by late 2019. Premier Brad Wall and SaskPower President and CEO Mike Marsh...
The number of individuals who are Youth Certified through the Safe Places Initiative continues to grow. This week marks the one year anniversary of the launch of the Safe Places Initiative in the City of Swift Current, and a total of over 800 people have completed the training. Recently, all dozen staff at Anchor Dental Group celebrated having become Youth Certified. "We...
Weather
Swift Current, Saskatchewan
broken clouds